Tomme de Savoie PGI (Protected Geographical Indication)
Formerly made by farmers for domestic use, Tomme de Savoie PGI is the oldest cheese of Savoy. It is the only cheese with the quality label that offers different fat percentages. To recognize it, it is marked "Savoie" on the sides.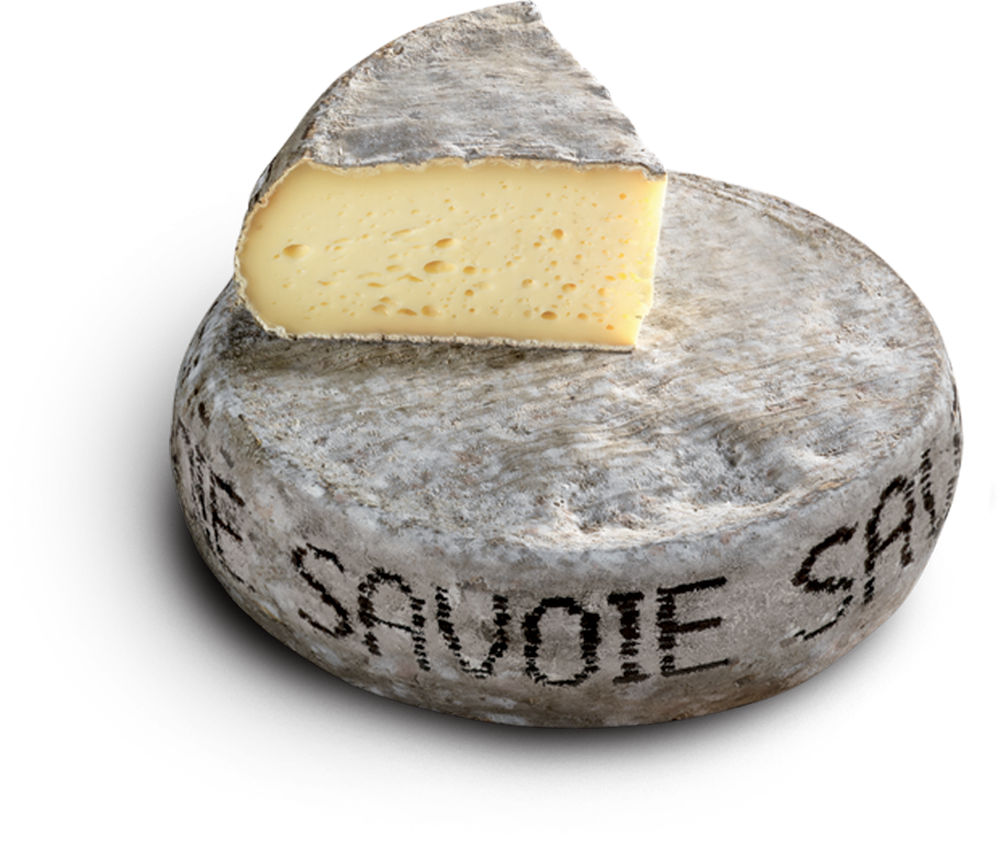 Between 18 and 21 cm in diameter with an average weight of 1.6 kg, Tomme de Savoie PGI has a gray spotted, flowery, sometimes irregular rind. Its white to yellow cheese texture is both firm and supple. If it has slight openings, they are signs of smooth progress during the manufacturing steps. Depending on the degree of maturing, it can develop a sweet to strong taste.
This cheese is matured for a minimum of 30 days, in cheese cellars with rubbing and turning over by hand 2 to 3 times a week.
This uncooked pressed, cheese is made from raw cow's milk. There is 13% of M.G., 30% of M.G.
Prepared
Custom cut
Standard package