Tome des Bauges PDO (Protected Designation of Origin)
An authentic and typical local cheese, this Tome has inherited the assertive and rugged character of the Massif des Bauges, mounted between Savoy and Haute-Savoy, France. It differs from the others in its name, with only one "m", whose origin comes from the Savoyard dialect "toma" which means "cheese made in the pastures".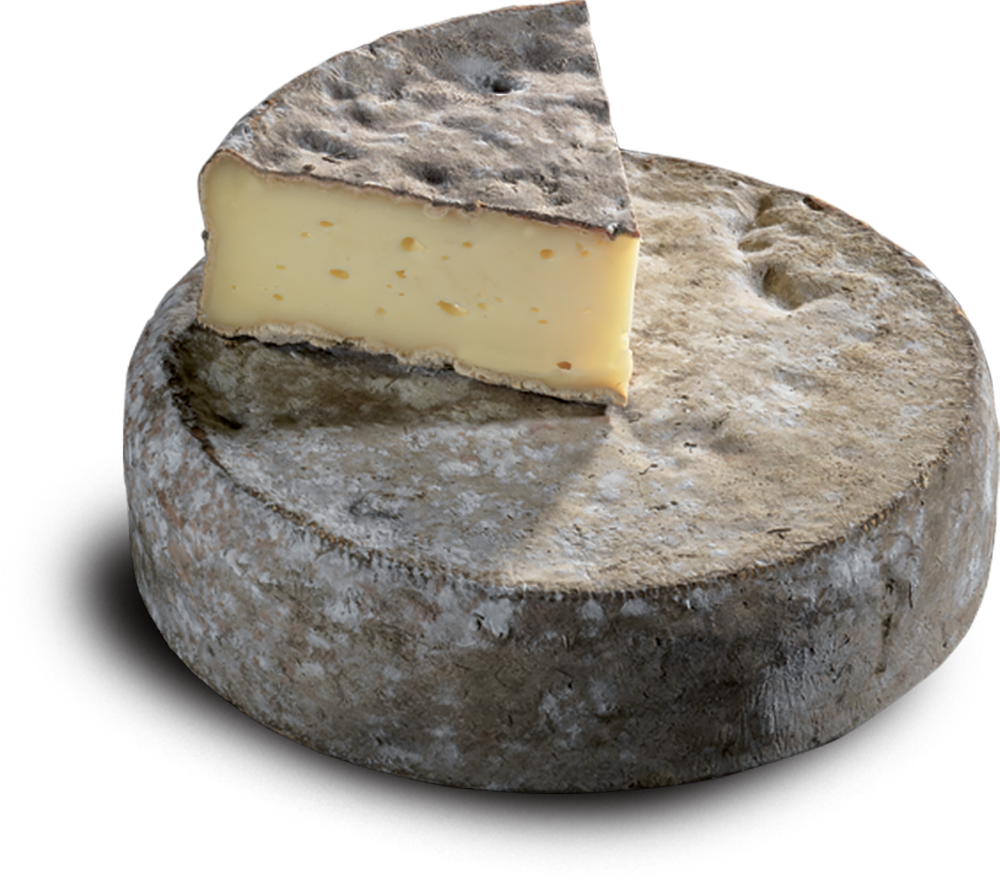 The Tome des Bauges PDO is made in a round shape of 18 to 20 cm in diameter and 3 to 5 cm in thickness for an average weight of 1.2 kg. Under its gray, irregular rind, an ivory to yellow cheese, particularly supple and soft can be found. Its fruity aromas will delight cheese lovers.
This cheese is refined for a minumum of 35 days, on non-planed spruce boards, in very humid cellars.
Tome des Bauges PDO is an uncooked, pressed cheese made from raw, whole cow's milk. On its rind, you'll find a green circle for 'Tome des Bauges PDO fermier' and red for 'Tome des Bauges PDO Fruitier'.
Prepared
Custom cut
Standard package