Be tempted by the scent of this Raclette cheese that immerses you into the atmosphere of alpine chalets and long winter evenings by the fire. Smoked with beech wood, the smoked raclette reveals a particularly delicate and subtle flavor.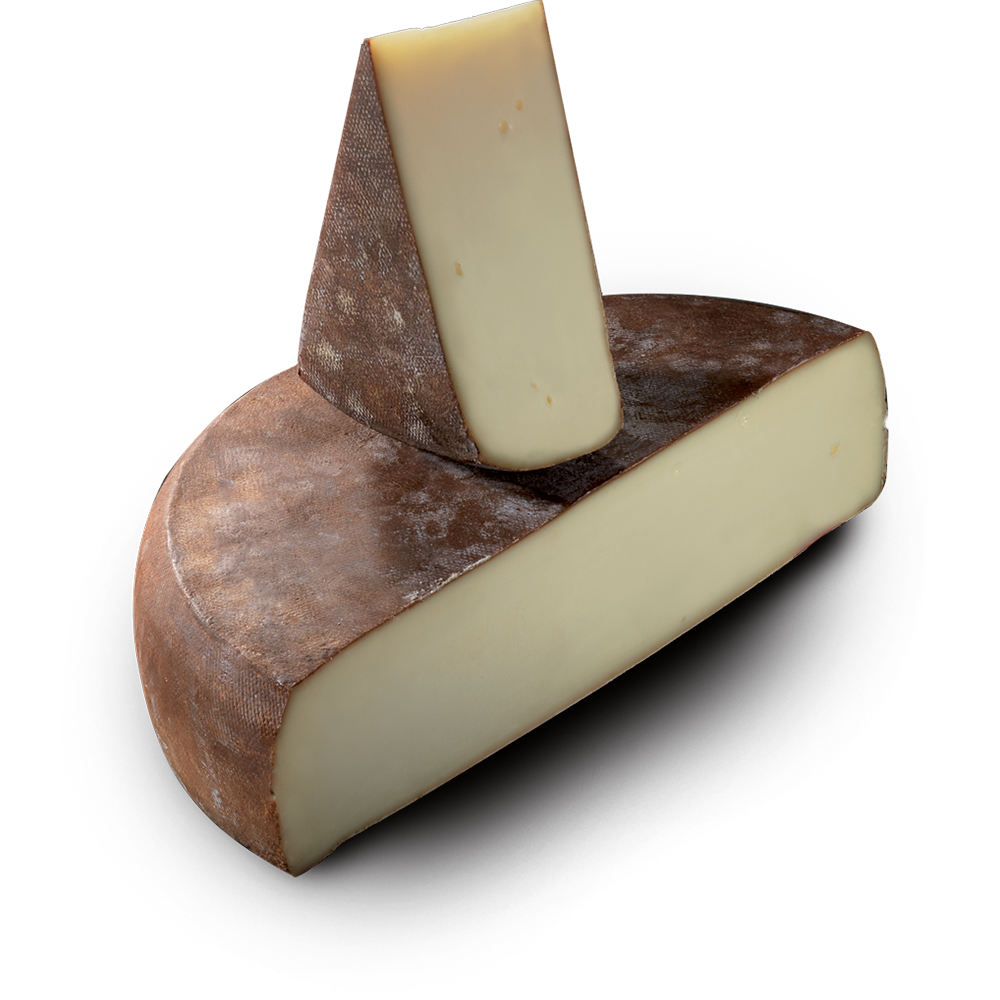 Smoked Raclette comes in the form of a cheese wheel. Beneath its orange-brown rind, its cheese is creamy and velvety while ivory white in color. It has a specific flavor that is well balanced and sweet and is perfect for melting.
Smoked Raclette is matured in a cool cellar for 8 weeks, on wooden boards.
Smoked Raclette is an uncooked, pressed cheese made from raw cow's milk. The wheel weighs approximately 6 kg and is between 28 to 34 cm in diameter and 6 to 7.5 cm in height.
Prepared
Custom cut
Standard package