Gruyère de France PGI (Protected Geographical Indication)
Rediscover a great and tasty French cheese, whose production is exclusively located in Franche-Comté and Savoy, France. By respecting traditional methods, it has had the Protected Geographical Indication quality label since 2013.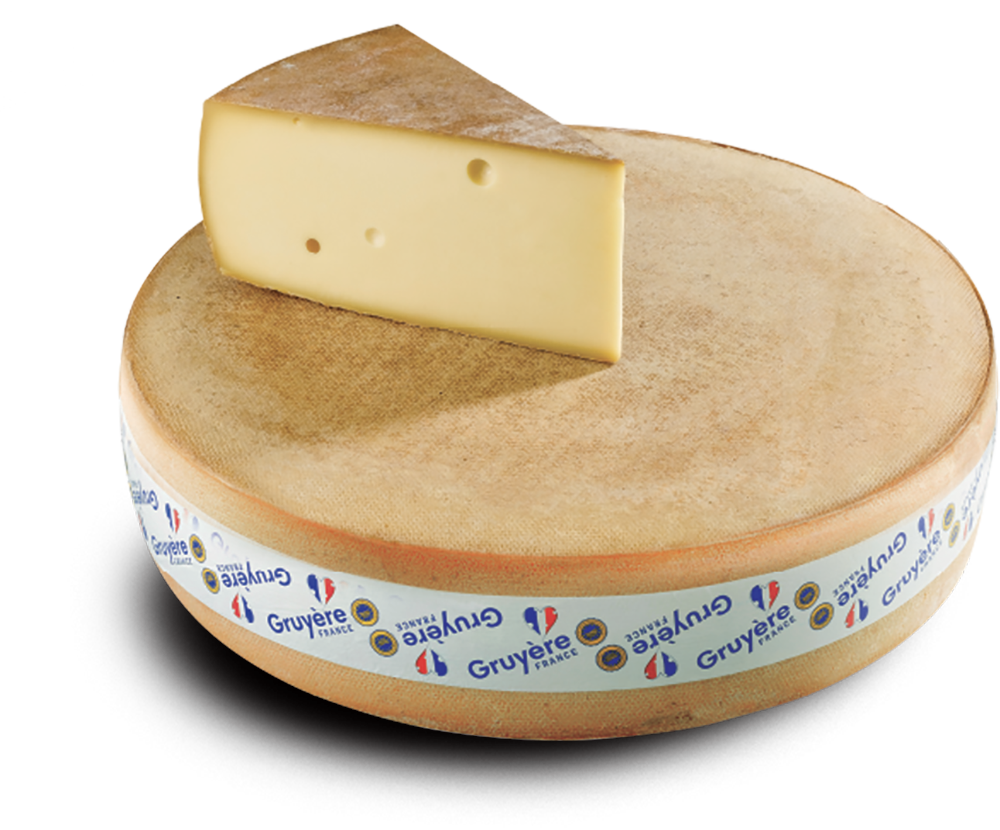 Gruyère de France PGI is a long-keeping cheese, approximately 40 kg, with a diameter of 53 to 63 cm and a height of 13 to 16 cm. Its brown rind conceals an ivory to pale yellow cheese, with some pea-sized holes. A melting texture, it reveals on the palate a sweet, fruity and flowery flavor.
This cheese is matured for a minimum of 120 days on spruce boards. Frequently, the affinager uses specific instruments to check the taste and maturity in the heart of the cheese wheel.
Made from raw whole cow's milk, Gruyère de France PGI is a cooked, pressed cheese.
Prepared
Custom cut
Standard package
Shredded