Let yourself be tempted with the practical, tasty blend of shredded Savoyard cheeses made and matured in the purest respect of tradition: Beaufort, Abondance, Gruyère, Emmental de Savoie. Ready to melt, this mix gurantees a warm improvised evening.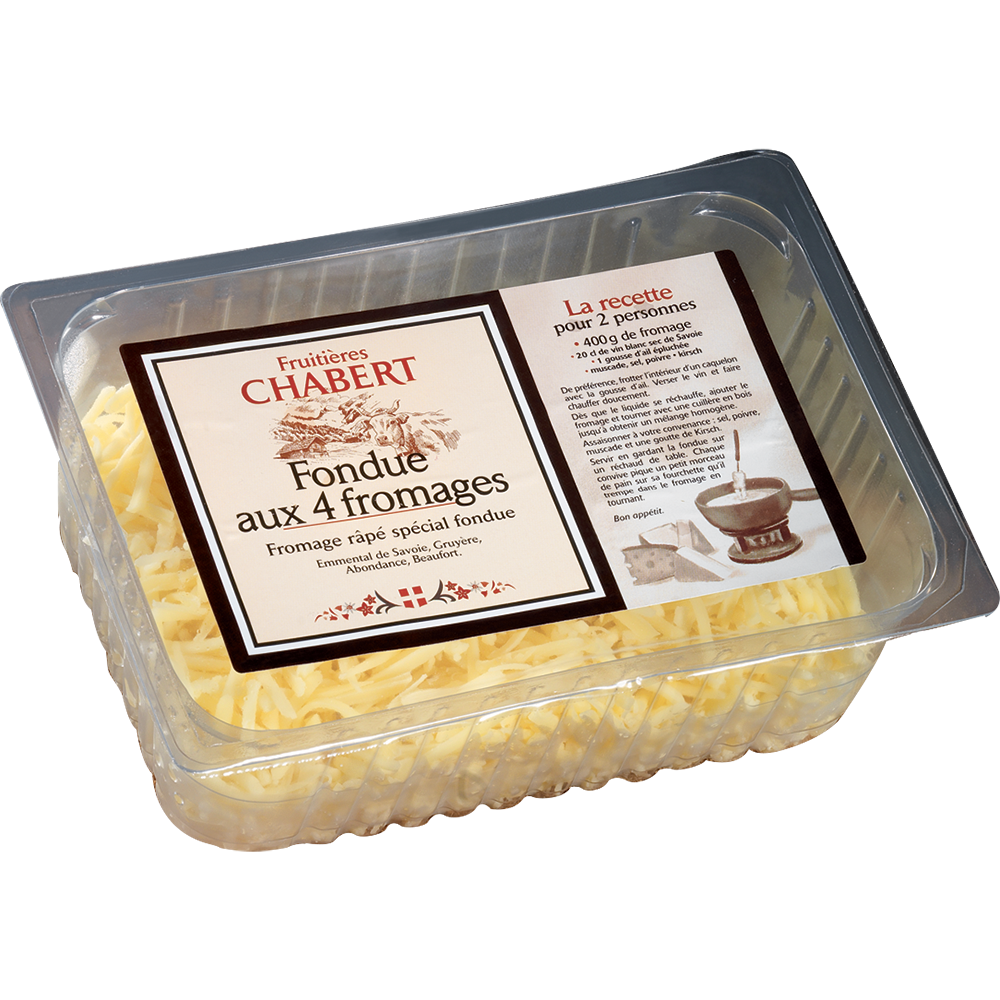 To make your cooking easier, the Chabert cheese dairies offer you a even blend of 4 shredded cheeses made from raw milk: Emmental de Savoie PGI, Gruyère de France PGI, Abondance PDO and Beaufort PDO. You will be enticed by its fruity taste and the unique flavors of these iconic Savoyard cheeses.
A mix ready to melt.
Prepared
Custom cut
Standard Package
For 2 people
400g of cheese
20 cl of dry white wine from Savoie
1 clove garlic, peeled
Nutmeg
Salt pepper
Kirsch
400 g stale bread, cut into cubes
Preferably, rub the inside of a fondue pot with the garlic clove. Pour in the wine and heat gently.
As soon as the liquid warms up, add the cheese and stir with a wooden spoon until you get a homogeneous mixture.
Season to taste: salt, pepper, nutmeg and a drop of Kirsch.
Serve keeping the fondue on a table stove. Each guest pricks a small piece of bread on his fork which he dips in the cheese while turning.