Emmental de Savoie PGI (Protected Geographical Indication)
In the family of Gruyères, Emmental de Savoie PGI is the 'big cheese!' If you are looing for a cheese rich in calcium, this is the one. With its intense flavor, delicate fruity and sweet notes, it remains essential on a Savoyard cheese platter.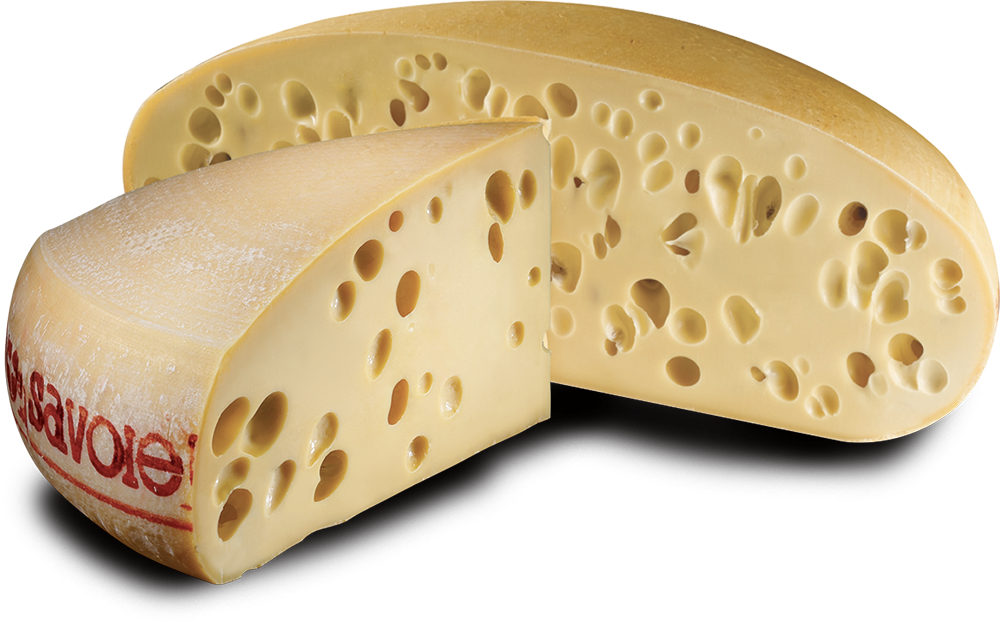 Emmental de Savoie PGI, one of the largest long-keeping cheeses in the world, respects the rule of 75 : 75 kg, 75 cm in diameter and 75 days minimum maturing. You can recognized it by its famous holes (also called "eyes" or openings), ranging in size from a cherry to a walnut and distributed evenly. Subtle and fragrant as well as firm and tender, this cheese surprises the taste buds of young and old alike.
This cheese is matured for a minimum of 75 days, with a week in a cold cellar then successively in a temperate and warm cellar. The affiner "rings the wheel" to hear the presence of "eyes" in the cheese.
Made with raw whole cow's milk, Emmental de Savoie PGI is a cooked pressed cheese.
Prepared
Custom cut
Standard package
Shredded